Although we only won one award this year, we were able to extend our continuous award-winning record for another year!
We participated the 2021 season of the FIRST Robotics Competition (FRC).This year's competition was not held as usual due to the corona virus, but the At Home Challenges were held online as the regional competition.
We participated in four of the challenges: Chairman's Award, INFINITE RECHARGE at Home, Game Design Challenge, and Global Innovation!
They are challenges to demonstrate the team's activities during the past several years, to demonstrate the robot's mechanism and performance, to devise a new game for FRC, and to identify a social problem and propose a solution, respectively.
We won the Imagery Award in honor of Jack Kamen in the Game Design Challenge. The Imagery Award is to 'celebrate attractiveness in visual aesthetic integration.' The video of our award-winning presentation can watch at the following links.
Game Design Challenge Video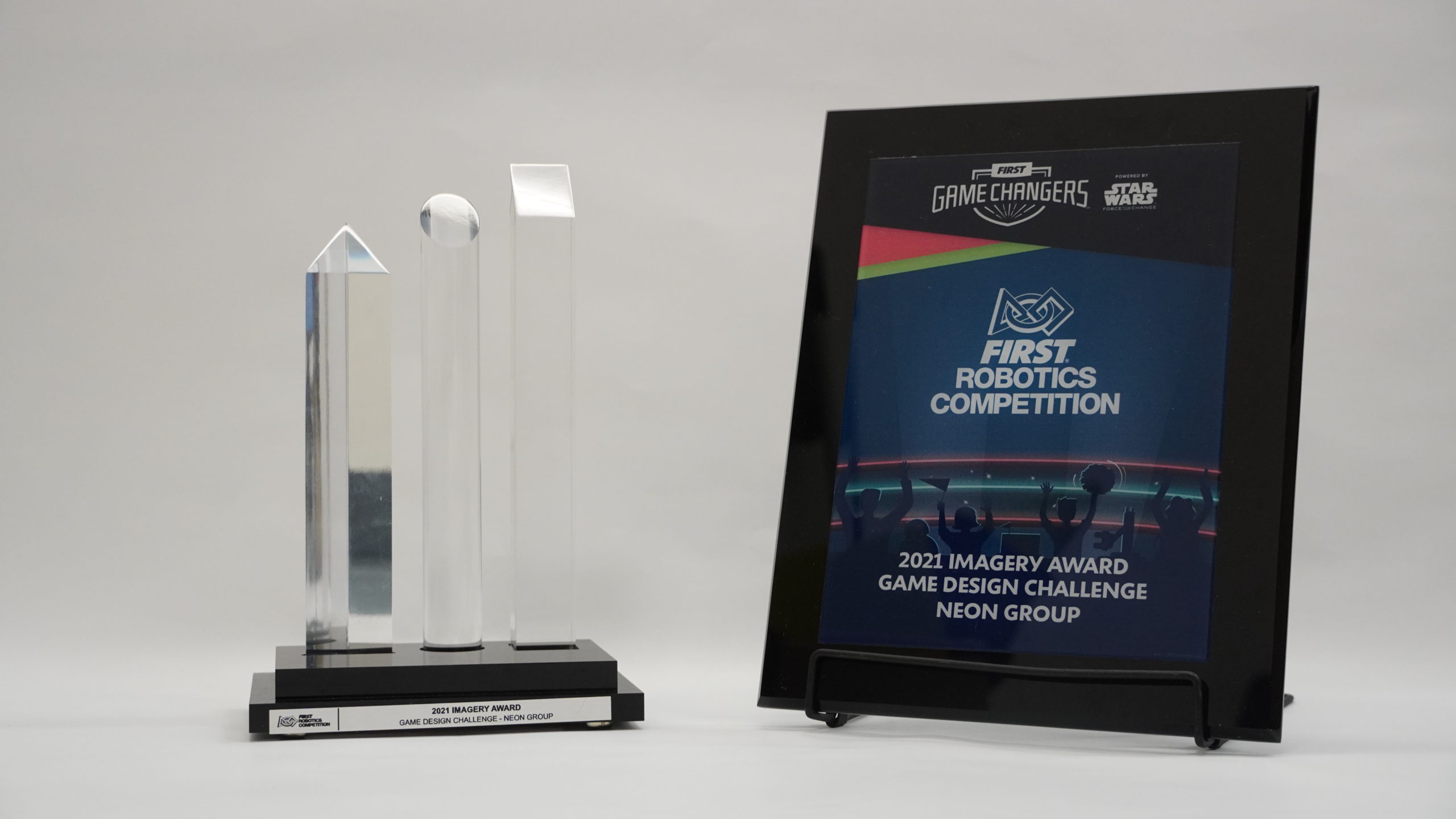 In Global Innovation challenge, we proposed a system to educate next generation to realize a prejudice-free society. We were able to connect with Mr. Kento HOSHI, president of Job Rainbow company that helps job search of LGBTQ+ people, through our in-depth discussions on how to promote understandings of minorities. He agreed to meet online with us on May 30th!
Participating to four challenges meant long hours of not only idea developments but also making slides, animations, and videos for presentations, rehearsals, and preparation of documents, all in English. It was a tough time but was a very valuable and great experience for all of us!